Each January Austin, Texas yoga teacher Adriene (Mishler) — personal friend of mine (a quote from somewhere, though I did meet her once) — puts out a themed set of videos for the New Year. Smartly capitalizing on the resolution crowd, she also uses the opportunity to earn more adherents. With 9,000,000 followers now on her YouTube channel, Yoga With Adriene, clearly she has a recipe for success. During the coronavirus global pandemic, even more people are turning to stress-reducing practices and at-home fitness. Whether you currently have a practice like old A Dude Abikes here (seven years every day as of this past Christmas), used to but quit yoga due to lockdowns, or maybe have always wanted to try it, well, I recommend you give young Ms. Mishler's current program — BREATH – A 30-Day Yoga Journey — a try. I'll tell you why I am doing it, and why you'll be glad you did if you do, too.
I myself began my daily yoga practice in 2013 thanks to a challenge. Prior to that year, I had a much longer on again, off again history with the bendy arts. Had I known about Adriene then, it would have been a lot easier. I know enough yoga to do it without instruction, but for new people, a teacher is very important. In a yoga class, she, he or they could adjust you if you're doing it wrong or risking injury. But even online (which I project to my television), there's no need to come up with poses, sequences, and the like. You just follow along. Plus, I can confirm she's the real deal. When we met, she looked me in the eye and shook my hand — while gently putting her left hand on top of mine (a gesture usually reserved for old ladies but which still warms the cockles of my cold, hard heart every time I think about it.). My point is that she's very down to earth and encouraging.
A bit more about the various levels of yoga her millions of viewers find themselves: The main thing to know is that her yoga is accessible and also as challenging as you want to make it. She frequently makes suggestions for modifications. She'll tell you that if you can't do something, or it's painful, you shouldn't attempt it. For example, about a head-to-knee pose she said, "Maybe your hands don't reach your toes today, or this month, this year, or ever, but that's ok. It's the intention of moving in that direction that matters." That's good and responsible yoga teaching. Of course she's not in the room, so you have to be responsible for yourself. You can certainly "feel the burn" if you want; I frequently do because my practice can get a little stale doing the same poses to keep my bicycling legs in shape. So trying new or omitted asanas is good to shake things up.
Another thing to know about her videos is that they are high quality. Her new home studio is very nice and is tastefully but minimally appointed. The camera work is professional and steady; you can kind of feel like you're there in the room or she's in yours. You can tell there is a lot of thought put into the sequences, the editing, brief intro music and so on. It doesn't hurt that she is fairly easy on the eyes, if that's important to you. While you may not be getting the most pure, straight-from-India traditional teachings, you can rest assured she knows what she's doing. Also adorning each video is her extremely chill black, grey and white Australian shepherd Benji. He will wander in and out of frame, just lie there, go sit on her blanket or mat, or stare out the window. I don't think I've ever heard him bark. My kind of dog.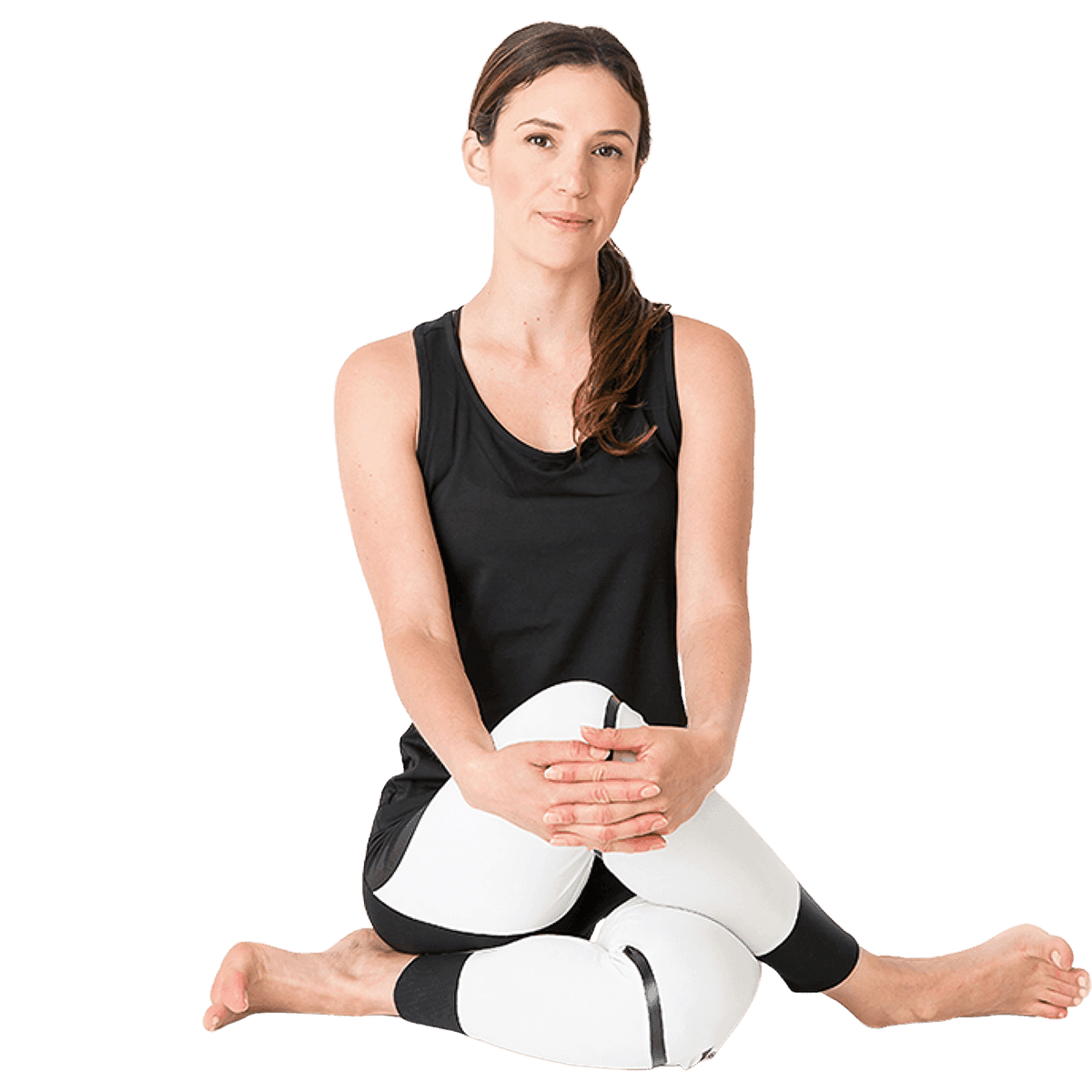 A truly lovely thing about Adriene is her personality. She frequently refers to her views as "friends", "darlings", "my loves", and other such terms of endearment. Maybe that's a little saccharine for some, but I happen to like it. Her sweet but a little salty vibe carries over into the daily email you get when you sign up for the January challenge, and her weekly email at other times. She's charming, but in an authentic way. Sometimes she uses spiritual language some people unfamiliar with yoga may find odd. It's not necessary to buy into, and she'll even say if that doesn't resonate with you, don't worry about it. But if it does work for you, it adds another layer to the experience. Yoga is about being more aware and present; it's not a stretching contest. Occasionally she'll sing a bit of a song that comes to mind or make a bawdy comment, sometimes followed with a laughing, "Hey-yo!"
Did I mention she keeps it free, and the ads are minimal? From her website, her mission statement includes a reference to people who are not skinny celebrities, which I like, since I often refer to myself as a fathlete:
On a mission to get the tools of yoga into schools and homes… Yoga with Adriene provides high quality practices on yoga and mindfulness at no cost to inspire people of all ages, shapes and sizes across the globe.

from YogaWithAdriene.com
I could say more but really there is no substitute for trying YWA for yourself. I hope to make it through the entire program this month. But if I get behind, it's still there for me to do on my own schedule. Each session is 20-30 minutes, although one was almost 50. You get a handy calendar when you subscribe. Nothing says you have to do every one, or join the 30-day program. She's got tons of stand alone videos for all kinds of conditions, too: Yoga for Runners, Yoga for the Low Back, and Yoga When You're Dead Inside. Although I don't receive any commission from my regular mentions, if you're out there, "Yo, Adriene!", give me a shout.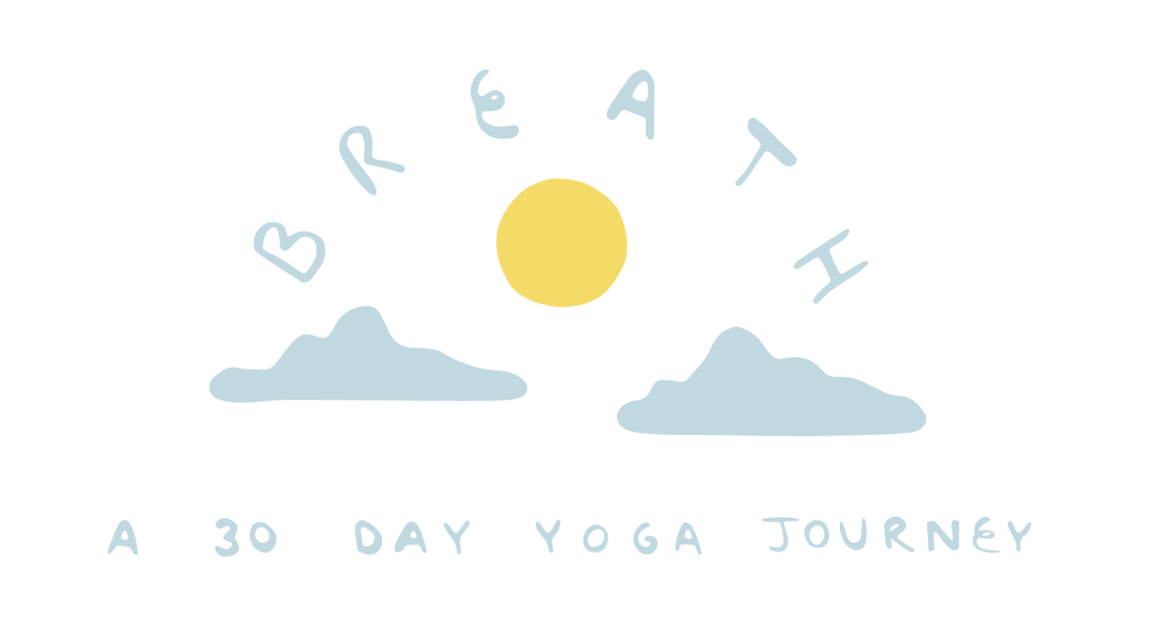 As she says: Join me for 30 Days of Conscious Breath. This whole program is yours, at no cost. No catch. No trial run. No payment info collected. It's a real gift- from my heart to yours. Made for you. This series is designed for all levels. Complete beginner to advanced. If you are breathing right now, you are in. BREATH is a journey of the heart, medicine for the soul. Here's her YouTube page: https://YouTube.com/yogawithadriene. Subscribe to the emails: https://yogawithadriene.com/breath.
If you do try it out, or already are familiar with Adriene's yoga channel, let me know what you think in the comments below.
---
Thank you for visiting me on WordPress or at https://ADudeAbikes.com.  Feel free to add your Likes and Comments and to Follow the blog through WordPress if you have it, or by email.  Contact me on the About page with any questions.  Please feel free to Re-blog and Share as long as you give credit and the permalink to this post.
---
© 2021 A Dude Abikes. All rights reserved.