Texan professional racer Lawson Craddock rode in the Olympic road race and time trial in Japan. In my previous post about Lawdog, I got the date and time for the first event correct but not which one. The very long 146-mile road race came first. I missed the time trial, which isn't as fun to watch. In both cases the Houston native acquitted himself well. I answer the question below, and there are spoilers including one about the Tour de France.
First, a little history. "Cycling has been contested at every Summer Olympic Games since the birth of the modern Olympic movement at the 1896 Summer Olympics, at which a road race and five track events were held," according to Wikipedia. This year's road race was pretty brutal — many miles up several tough climbs and the iconic Mount Fuji. Race favorites Wout van Aert (Belgium) and two-time Tour de France winner Tadej Pogačar(Slovenia) made strong appearances but just six days after the final stage of the Tour, they were understandably a bit tired. Especially in the hot and humid conditions.
An early breakaway was allowed to go up the road by over 20 minutes by the peloton, as usual. Eventually it was brought back. A late surge by the other American in the race, Brandon McNulty, who raced the Tour with Pogačar, helped Tour third place winner Richard Carapaz (Ecuador) get away from the elite remnants of the peloton. Carapaz broke free and took the lead and the gold medal. McNulty got a very respectable sixth place.
As for our man Craddock, he never figured in the conversation. I believe this was because he came to the Olympics to contest the time trial. So he was using the road race for training purposes. He finished a lowly 80th out of 85 finishers, 16:30 back from the winner. However, 43 riders were DNF – did not finish, and two DNS – did not start. So anyone completing this tough course is a winner. Check out his stats on Strava: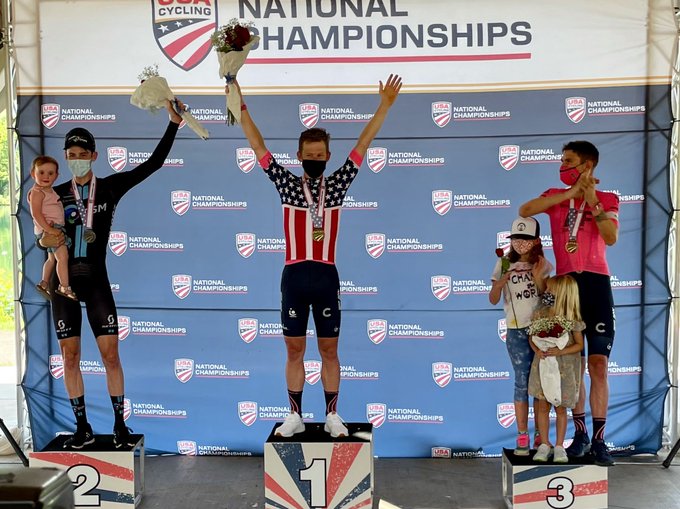 As for the Time Trial, the afternoon in Japan was the middle of the night here, so I missed it. Despite being the Strava "Local Legend" — meaning Craddock rode the course more than anyone else in the last 90 days — it was another strong Slovenian, Primoz Roglic, who took gold in the TT. Our man Craddock came in 34th place of 38 with one DNF. This was a little surprising. I'm not sure what happened, but winning the US TT championship wasn't enough along with his other preparation for him to get a higher placing. I'm sure everything has to go perfectly and even then racing against the best of the best is never easy. Such is the thrill of victory and the agony of defeat.
Team USA had five women and they had a better showing in the TT, with Amber Neben (age 46!) taking fifth and Chloe Dygert taking seventh. There are mountain biking, BMX and track races, but you'll have to look elsewhere if you're into those.
Here's a 13-minute NBC podcast with Craddock. Maybe someday he'll grant me an interview, too. Until then, I wish him well in his future races with Team EF – Education – Nippo. Unofficially, it looks like he may be riding in the Vuelta a España, the third of the three grand tours. At 29, he's still got a few years left in his career. Ride on, Lawson!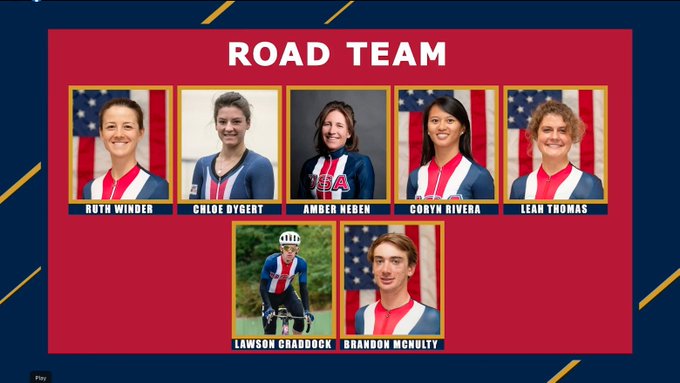 ---
Thank you for visiting me on WordPress or at https://ADudeAbikes.com. Feel free to add your Likes and Comments and to Follow the blog through WordPress if you have it, or by email. Contact me on the About page with any questions. Please feel free to Re-blog and Share as long as you give credit and the permalink to this post.
---
© 2021 A Dude Abikes. All rights reserved.