A while ago I wrote a post about "manifesting abundance" — whether it really works or is horse manure. As with matters spiritual I'm an agnostic atheist, so in this case I'm going to say the jury is still out. So it occurred to me with Chanukah and other holidays around the corner that there is a lot of stuff I need for my bicycle habit. In case the Universe, Elon Musk or someone is listening, I've complied a list.
You never know, maybe there are some secretly rich fans out there with wads of cash money burning big holes in their pockets who weren't aware that I'm not burdened with the filthy lucre. (As for whether I've been naughty or nice, well, whatever the gift-giving goddesses need to hear is the correct answer.) My go-to shops are Sun & Ski Sports, The Peddler Bike Shop, Clown Dog Bikes and Bicycle Sports Shop. After all, wasn't it Jesus himself who said, "Ask, and you shall receive"? You don't want to go against that guy, right? But totally seriously, here's my list, y'all. One thing's for sure: Biking sure ain't cheap.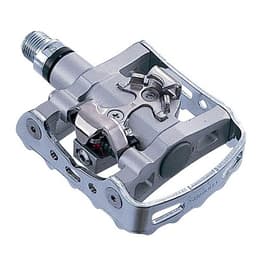 A new bike. Ideally a flat-bar hybrid bicycle made of aluminum (or some other light but sturdy material) with at least 21 gears. Hydraulic disc brakes, high-end components, and I'm thinking bright yellow would all be great. Sookie the Fuji Silhouette came to me used, and after I added almost 11,000 miles, she developed a fatal crack. Sophie the Fairdale Weekender Archer has more miles than that, but with 28 pounds of steel and only nine gears, and all the riding I do, I believe I'm due.

Price Tag: About $1,200-$1,600

(and up!)

A tune-up for Sophie. If there's no new bike in the picture, a full tune-up with bike wash would be great. She's earned it.

Price Tag: A Complete Overhaul is $239 at Sun & Ski. I'd happily have the $139 Pro Tune-up.

Helmet. Currently I have an old Giro with a broken liner, janky strap, and very worn out plastic shell and possibly cracked styrofoam, which is a no-no. High-viz lime yellow with MIPS or other brain-saving features would be great.

Brand isn't that important. (See photo below.)

Price Tag: $125-150.
Clipless/flat pedals. These are great for when I want to go somewhere wearing flat shoes, but also work with my bike shoes (see photo above).

Price Tag: $90 for pedals and the clips.

Bike shoes. I've been using the same Pearl Izumi mountain bike flat-bottomed shoes for a while. They're mesh and not meant for the winter, but i survive because I have covers. But a second pair of winter shoes wouldn't be turned down. (See photo below.)

Price Tag: About $120.

Bike poncho. When it does get around to raining in Central Texas, I'm tired of getting wet with my torn old poncho and rain paints that seem to soak up water. A poncho pretty much covers everything, though I'd probably still wear pants (always a good idea when cycling!). I just found some fun and helpful reviews on Bromptoning blog, and they like the Cleverhood Rover. (I'd be a yellow regular, please!) Price Tag: $99.
Top tube bag. Something that holds one's cellular telephone in a waterproof plastic cover with room for wallet and keys underneath that doesn't flop around. REI has one called the Timbuk2 Goody Box Frame Bag that lets you see your cell phone through the plastic.

Price Tag: $35

Bluetooth music speaker. My Garmin Vivoactive 3 music watch has the capacity to play tunes from a list, if I ever create one. Which I haven't since I don't have a way to play any music. Yet.

Price Tag: Around $30

Bike shorts. My Sugoi padded chamois shorts have worn down. Sometimes I don't want to wear the bib shorts a friend gave me. So a few pair of really good ones would be great. Price Tag: $65-150
Internet compatible home bike trainer with Zwift. OK, this is two in one. The old basic metal stand I have is loud and I fear it's stressing out Sophie's axle. Something that would allow me to count my miles and with the online live racing app Zwift could be fun on those wet, cold or really hot days. Price Tag: $250-$350 +

$200/year
Of course, there are other, cheaper things one can get the cyclist dude or dudette in your life. Some of them are: front, rear and wheel lights; books and movies about cycling; summer and winter gloves; water bottles; inner tubes; and of course, gift cards.
Well, that's what I come up with off the top of my head. Of course, I'm not expecting any of these gifts to come down the chimney. (It's plugged up, bricked over and has a gas heater that doesn't work. So Santa's gonna have to use a door.) But for the cyclist in your life, these are examples of the kinds of things someone who bikes a lot might need. My momma told me you better shop around, so I suggest you do that.
Whether you get lumps of coal, everything you wished for, or nothing at all except your health (hopefully), Happy Shopping, Happy Holidays, and most of all… Happy Cycling!
---
Thank you for visiting me on WordPress or at https://ADudeAbikes.com. Feel free to add your Likes and Comments and to Follow the blog through WordPress if you have it, or by email. Contact me on the About page with any questions. Please feel free to Re-blog and Share as long as you give credit and the permalink to this post.
---
© 2020 A Dude Abikes. All rights reserved.